Our fine Pestos and Sauces.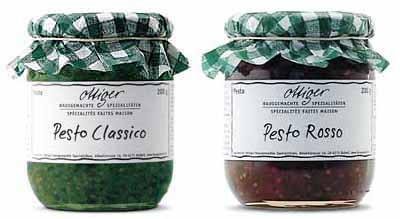 Just classic. Our homemade Pesto Classico with fresh basil.

For a change, try our Pesto Rosso or Pesto Rosso all'Arrabbiata made from sundried tomatoes and cold pressed olive oil.

Plays well with others: Our herb sauce for dips, salads, grilled food, sandwiches - and basically everything else.